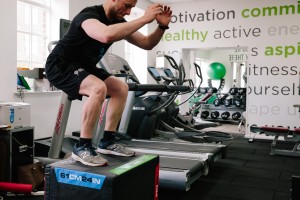 A year into starting my career being a Personal Trainer and Strength and Conditioning Coach, I am still loving it and excited to learn and develop further. One of my growing philosophies as a coach is that we should have a tool box, and dependent on the goals of the client, we should be able to reach into the tool box and select the right tool to meet the client's specific goals.
Knowing different types of training methods is a vital part of this. There are several types of resistance training. All the various methods of resistance training are tailored to improve different qualities – for example a tri-set or giant-set (3 or more exercises back to back) may be used to gain a hypertrophic response. Circuit training is usually an effective way to elicit a metabolic response to exercise which is important for burning fat and a fantastic way to expend calories efficiently. Too gain strength, a basic set or even a super-set are the preferred methods of training.
One methods of training I absolutely LOVE is used to development power. Although it is scientifically proven to elicit greater power output, another reason I like to use it is purely for the analogy I get to explain to help understand what the method of training is and why we use it.
Complex training resulting in Post Activation Potentiation (PAP).
Post Activation Potentiation
What is it?
Implementing a resistance exercise prior to an explosive movement has improved subsequent performance above the athletes perceived best (Yetter & More, 2008; Kilduff et al., 2008). The enhancement is termed Post Activation Potentiation (PAP). In laymans terms, perform a resistance exercise such as a squat, then follow it with an explosive movement such as a box jump.
What is the analogy? Imagine having a crash with a seat belt on, then imagine being in the same crash but without the seat belt. That's is complex training – the resistance exercise is the seat belt, take that away and perform a similar exercise and see the resulting power output.
Why Should I Use It?
Quite simply, it's an awesome tool to develop your client's power.
How To Fit PAP Into Your Workout
Examples:
Resistance exercises – 1-3 reps Heavy Squat
Explosive exercise – Box Jumps
Resistance exercise – 1-3 reps Bench Press
Explosive exercise  – MB Chest Pass Throw
Resistance exercise – Single Leg Squat
Explosive exercise –  Single Leg Bounds
If you have any questions about how PAP or training your clients in general then drop us a line!