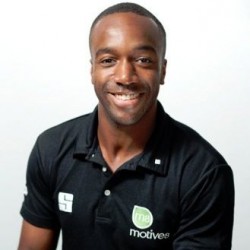 Specialist Areas
Exercise Physiology
Strength and Conditioning
Body Transformation Training
Fat Loss
Nutrition for Fat Loss
Tutor for Level 2 Certificate In Fitness Instructing & Level 3 Certificate In Personal Training
What attracted you to working in the fitness industry?
There was not one moment that attracted me to work in the fitness industry, for me it was a natural progression from being heavily involved in school sport and supporting the lower years at school in their PE exploits, as I hit senior school. I guess the progression for me was from primary school physical education and coaching to working with adults to keep fit and healthy.
Why did you become a tutor?
A new progression for me, to help other people who may be where I was 12 or so years ago enter the industry but more importantly receive good quality education and tutoring. I was lucky on my PT course I had a great tutor. A lot of her lessons and life experiences that were shared I still apply and think about today!
What advice would you give to someone who is looking to start working in the fitness industry?
Be prepared to have to work hard, it can be a competitive industry! But don't let that put you off! Believe in yourself and your capabilities, and clients will soon be flocking to train with you!
What is the best thing about working in the fitness industry?
Sounds cliché, but making a difference to people's lives- usually people from different background and generations that you may not normally come across in your regular personal day to day life.
Any downsides to working in the fitness industry?
It's not necessarily a downside, but can take some adjusting to. You may have to work some long days….early starts and later finishes, but stick at it and learn how to look after your own body better by eating well and keeping yourself in good condition. Also appreciate where you need to take rest to avoid burnout! Just as you would encourage your clients to exercise and eat well, then so should you!
What advice would you give to someone on their first day working as a personal trainer or fitness instructor?
Be confident in your approach on the gym floor and with gym users- during the early days it is impossible to apply everything you have learnt or are still learning. Don't be afraid to say you don't have an answer to a question but reassure your gym users that you can go away and find out the answer or direct them to someone more experienced. Also remember they don't know what you don't know, but don't use this as an excuse to make up responses.
What would you say is the best trait a Personal Trainer should have?
The ability to listen and hear what people are saying to you.
Likes and dislikes
Likes – People that give 100% effort and are considerate towards others, in fitness this goes a long way. Personal Training is an industry where you should always be giving, above and beyond your basic duties.
Dislikes – Those seeking the easiest or laziest way to achieve long lasting quality results, it doesn't usually work!
To book your place on the Certificate in Fitness Instructing of Certificate in Personal Training call 0800 028 0198, email info@motive8iq.co.uk