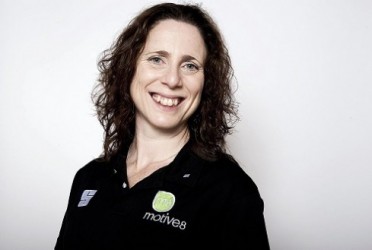 Specialist Areas
Biomechanics
Strength and Conditioning
Posture Assessment and Corrective Exercise
Client Retention
Tutor for Level 2 Certificate In Fitness Instructing & Level 3 Certificate In Personal Training
Why did you start working in the fitness industry?
The biggest influences on my career came from my own visits to the gym. Class instructors, personal trainers and participants all sharing their passion, inspiration and enthusiasm. It was hard not to want to be a bigger part of it – so I did a personal trainer course and became part of it!
Why did you decide to become a tutor?
Once you become qualified as a Fitness Instructor or Personal Trainer your learning shouldn't stop. There are always new pieces of research and studies released, and it's our job to pass these onto other Personal Trainers so they can be the best they can possibly be and set themselves above the rest by continuing their professional development.
Do you exercise yourself?
Yes! It's where my passion for the industry started and I still love it! It's important to practice what you preach.
What is your advice to someone starting out in the industry?
The industry is hard work and competitive, but so so rewarding! You're in a position to educate, inspire and change people – what's not to love! Find your niche, work hard, study, keep up to date, practice and go for it!
What is the best thing about working in the fitness industry?
There is not a single morning that I wake up and not want to go work – that!
 
What is the most important piece of advice you could give to someone on their first day at work?
Smile and be confident! You need to be approachable and welcoming, plus you're just about to start the job you love!
 
What is the best trait a Fitness Instructor/Personal Trainer should have?
Enthusiasm and passion. If you believe in it and love it, so will your clients!
Likes and dislikes?
Likes – Fitness weekends and going to the cinema
Dislikes – Other people's clicking joints and figs!
Book your place on our latest fitness instructor or personal trainer course. Call 0800 028 0198, email info@motive8IQ.co.uk